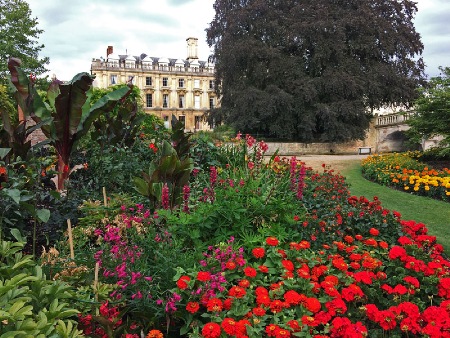 Garden Club visit to Clare College On a lovely July evening many members enjoyed a tour of the gardens with Steve Elstub, Head Gardener at Clare.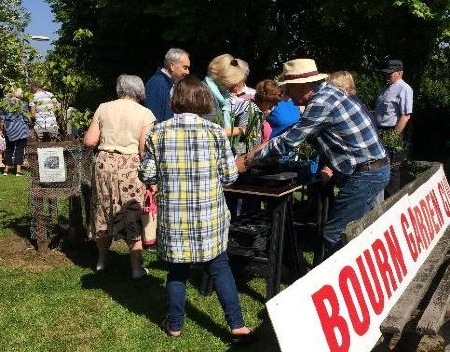 2018 Plant Sale: Many thanks to everyone who came, bought and/or sold plants and refreshments on a beautiful sunny morning. We raised a record amount.

2018 Garden Club visit to Kathy Brown's Garden in Stevington near Bedford. 21 members of the Garden Club visited this lovely garden on a very hot day in July. We admired lovely planting in artist themed beds, magnificent clematis and enjoyed wonderful tea and cake. A thoroughly enjoyable day out.

Clematis Miegritianka looking wonderful

Homage to Hepworth garden

Planting in the Monet border