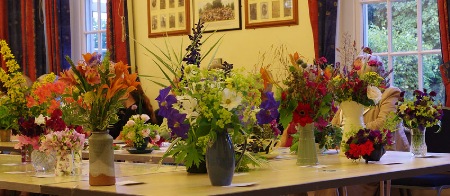 We are a friendly club meeting once a month on Thursday evenings in the Village Hall in Bourn at 7.45pm. A list of dates and meetings is on the Meetings page.

Visitors are welcome to come to any meeting for a £1 fee, annual membership is currently £7

Discounts from certain local garden centres are available to members (you will need to show your membership card)

The next meeting is on Thursday March 1st when the speaker is Lucinda Skinner from Woottens of Wenhaston Ltd talking about Auriculas. There will be nursery plants for sale.



There is a raffle at every meeting, prizes are brought by members each month. Members with surnames beginning with C/D are reminded to bring something in March


A 'Flower of the Month' competition is held between members who bring a flower from their garden, and the speaker will select a winner from the offerings! See the 'More Photos' page for recent winners. The winner for 2017 was Christine Allison- see the photo of her winning Fuschia for December.